Welcome to All Saints Church Community Centre – a well-established Charitable Incorporated Organisation (No 1188741). The Centre is a vibrant, friendly and successful multi-purpose community resource situated in Tuckingmill, Camborne, Cornwall.
We provide an accessible and affordable venue for our local community and a warm and welcoming place for people to meet and socialise. The Centre is a space for local groups and residents to run their activities and events. It is an ideal venue for family occasions such as children's parties. Meeting rooms are also available.
We offer a range of recreational, social, cultural and educational activities and aims to provide resources that promote development, encourage learning, health and well-being and a strong sense of community as well as opportunities for more interaction and social inclusion.
We are a registered 'Safe Place' for individuals with a learning disability to come in and receive support and help with any problem they have.
We aim to act as an information exchange point on activities and services available and to provide support, advocacy advice and guidance within the community. A clinic is held by CBS once a week providing support, debt advice and counselling. Other individual support services at the Centre include a confidential counselling and outreach service provided by specialised trained counsellors.
We can provide a consultancy service, mentoring, supervision and training for professional, statutory and voluntary sectors, as well as work placements for students.
A Board of Trustees, along with some critical staff, oversee the running of the Centre. The Board comprises both church and community representatives.
Chairperson: Rev'd Rosheen Browning
Deputy Chiar: Dave Orchard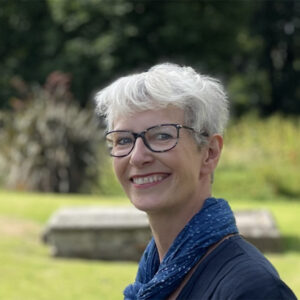 Trustee: Becky Lines
I am employed by the church as a children and families leader and that is the heart of who I am. Helping to ensure that we provide for and support children and families in this community is what motivated me to become a trustee at this wonderful community centre. I am a former secondary school teacher, a mother of three and a devoted granny. Prior to my current job I was working at RNAS Culdrose as a family worker. When I get the chance to do my own thing I love to be gardening, going for a walk in the country and spending time in nature.
Trustee: Robyn Nicholson
Trustee: Thomas Willoughby
I've lived in cornwall all my life, and worked as a software developer for over a decade. In February 2022 I joined the board of trustees as a treasurer, and I'm also offering my technical expertise to help with creating a new website and integrating productivity tools into the centre administration workflow. I've also been tasked with creating more understandable versions of the yearly accounts, including infographics and graphs that can give trustees and funders an overview of the accounts at a quick glance.
Trustee: Rev'd Deborah Grigg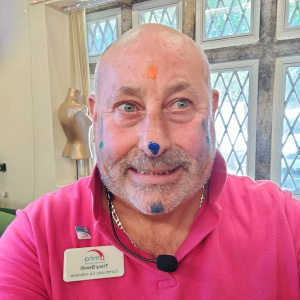 Trustee: Tracy Beavill
Tracy has worked in the MHA Communities Cornwall office at the centre as a Community Coordinator for the last seven years. He runs weekly friendship and dementia groups, carpet bowls, and outings for older people 60+.
He was invited to join the Board of Trustees in February 2022 in part due to his background in Business Management and Leadership, bringing with him his sharp level headedness, rational reasoning, common sense, shining wit and subtle sarcasm.
He has an extensive background in the Automotive Industry as well as a Musical Entertainer, and he enjoys cooking, shopping, lawn green bowls, squash, music (listening and making), restoring and camping in his motorhome and socialising.
Trustee: Phillipa Woodford
Trustee: Graham (George) Pengelly
George has been providing much-needed community support and finds it a privilege to be involved with the Centre. As someone who has found life's path hard to navigate, he says he has been fortunate to have been helped and encouraged at times of difficulty and is pleased to try for others.
Trustee: Bernard Rowe
Bernard has been attending All Saints Church since he was a boy. He spent fifteen years working for Holman's, followed by thirty years working as a Health Care Assistant in the NHS.
Bernard was involved with St John Ambulance for over thirty years, starting as a cadet. He is currently a member of the Guild of Friends at Camborne and Redruth Hospital, as well as being a Trustee here at the Centre.
Centre and Project Manager: Bev Price
Bev is responsible for the day-to-day management of the Centre, supported by a team of dedicated volunteers.